CONTACT US
Horst Hanus e.K.
Inhaberin Jutta Hanus
Steinbeisstraße 14
88353 Kisslegg, Germany

Tel. +49 7563 9112-0
Fax +49 7563 9112-29
info@hanus.de
PRODUCTION LOCATION
We exclusively produce in Germany.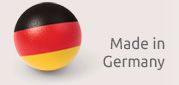 Company Horst Hanus e.K., Inhaberin Jutta Hanus
MADE IN GERMANY
We are a medium-sized manufacturer of products made from soft polyurethane foam for the areas of sports, toys, advertising, and industry. We produce exclusively at our headquarters in Kisslegg in the Allgaeu.
Incorporated in 1971

About 20 

employees

5000

m² of production and 

warehouse space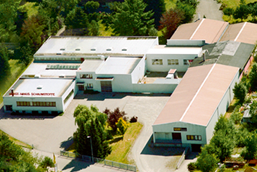 THE VOLLEY® BRAND
...is a registered trademark of Horst Hanus e.K. available since 1983 and stands for a series of products made from soft polyurethane foam, which lets you play completely carefree and with minimal risk of injury and maximum fun.
THIS IS IMPORTANT TO US

As a privately owned family business with no limitation of liability a responsible and fair dealing with our business partners and employees is very important to us. Our success is based on: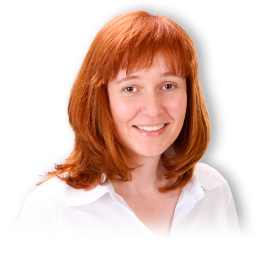 Competence - Decades of experience in production, purchasing and sales


Contiunuity - Well established production program, longstanding relationships with our customers and suppliers


Safety - Products made from polyurethane soft foam with minimal risk of injury that all meet the requirements of the European Toy Safety Directive.
FOAM BALLS IN THEATER

In April 2012 we delivered  32,600 orange foam balls to the State Theatre in Karlsruhe (Germany). They were used by Sebastian Hannak for creating the set for the theater version of Jurek Becker's novel "Jakob the Liar". An unusual job for us. We are very happy about our contribution to a successful production.
(May 14, 2012)