CONTACT US
Horst Hanus e.K.
Inhaberin Jutta Hanus
Steinbeisstraße 14
88353 Kisslegg, Germany

Tel. +49 7563 9112-0
Fax +49 7563 9112-29
info@hanus.de


PROMOTIONAL IMPRINT
We are happy to print your logo
on our products.



» Learn More...

MATERIAL DESCRIPTION
All our products are made of soft
polyurethane foam.




» Learn More...
Objects and Decorations
We manufacture oversized foam balls to your specifications - in our standard colours or with polyurethane coating as closely as possible to your individual colour. (Please note that we can only approximately implement colour specifications according to Pantone or other colour maching systems.)
FOAM BALLS oversized
 
Size:
Ø 240 up to 760 mm
Weight:
Cubic weight (RG) 20 up to 62 kg/m³
Colours:

gelb

orange

rot

gruen

blau

lila

anthrazit

 

weiss

(coated foam balls available in custom colours)
» Request Info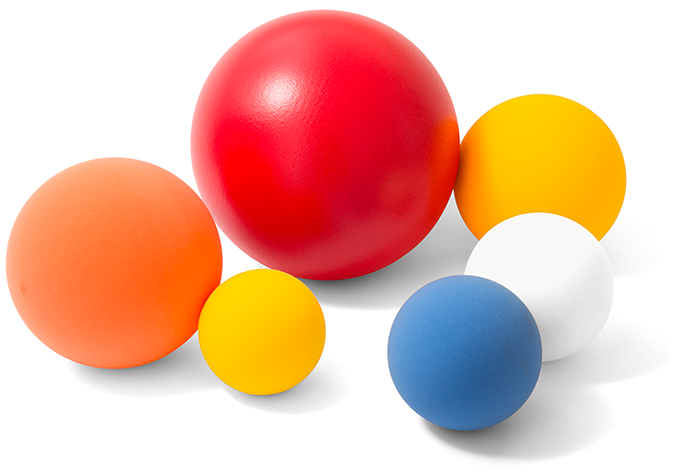 Small colourful polyurethane foam figures. Can be used as table decoration or to do handicrafts.
DECORATION HEARTS
# KS-H
 
Size:
40 x 40 x 3 mm
Weight:
---
Packing
Unit:
100 pcs.
Colours:

gelb

orange

rot

pink

gruen

blau

lila

anthrazit

weiss

 
(assorted colours available)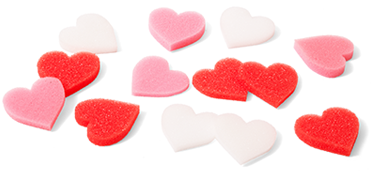 DECORATION STARS
# KS-S
 
Size:
40 x 40 x 3 mm
Weight:
---
Packing
unit:
100 pcs.
Colours:

gelb

orange

rot

gruen

blau

lila

anthrazit

weiss

 
(assorted colours available)